Same old: England fans unhappy as Wayne Rooney retains captaincy [Tweets]
Published August 30, 2016
England fans have reacted in a downbeat manner, to the news that Wayne Rooney will continue his duties as the national team captain.
Speculation over the last week had suggested that the Man United skipper would be removed of the armband, with England boss Sam Allardyce set to name a new captain under his stewardship.
But in a statement on Monday night, the Three Lions boss confirmed that Rooney, 30, will continue as captain, with Allardyce saying it was an .easy decision'.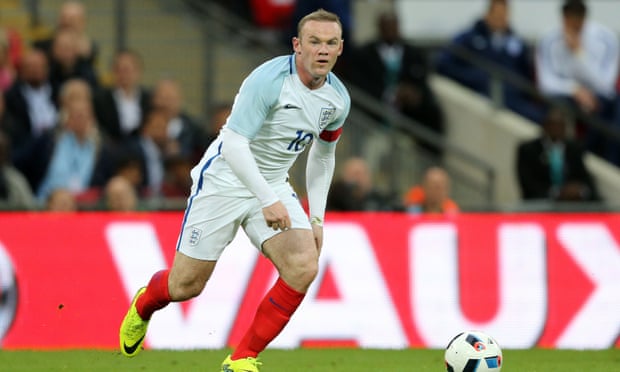 Rooney is England's record goalscorer and took on the armband from Steven Gerrard a year ago.
Allardyce said Manchester United captain Rooney was "hugely respected by his peers" and has "enjoyed the responsibility" as captain.
The England squad is preparing for Sunday's opening 2018 World Cup qualifier in Slovakia, but judging by the reaction on Twitter, it seems that fans aren't getting to excited by the national team at the moment, especially in the wake of this latest decision.
Take a look at some of the Tweets from England fans below.
@Blxir @England @OfficialBigSam @WayneRooney Smalling/Dier/Kane anyone! It's more the fact Rooney will be shoehorned into the starting XI

— TheFooTypster (@TheFooTypster) August 29, 2016
@England @OfficialBigSam @WayneRooney shouldn't even be in the side, let alone capt.

— Elliott Cantor (@ElliottCantor) August 29, 2016
@England @BC65biglad @OfficialBigSam @WayneRooney Double whammy we get Allardyce then he continues to choose a spent force. Shan't watch

— Bart (@blueyorkie) August 29, 2016
@BC65biglad @England @OfficialBigSam @WayneRooney More like 2 steps back

— Bart (@blueyorkie) August 29, 2016
@Coral @WayneRooney Rooney doesn't have the passion to be England captain. I want somebody like Stuart Pearce used to be,who gives his all!

— Mike (@Peteroberts1928) August 30, 2016
Why keep Rooney as captain? There just going to end up in the same mess there in now after the next big tournament

— Lewis Bradley (@LBradley97) August 30, 2016
Can't believe how Rooney is getting away with being average. He's England's captain too. Plays shit and still gets picked always

— Morgan (@VaraneWay) August 30, 2016
@StephenMurray87 I think those rumors yesterday about Henderson becoming captain were to make us feel slightly more grateful it is Rooney.

— Tom Armstrong (@tom_clutch) August 30, 2016