FIFA 18 - Complete List of Top 100 Rated Players: What Rating Did Your Club's Top Star Get?
The excitement ahead of FIFA 18's arrival continues to grow, with the Top 100 players on the game being announced.
Ahead of the game's September 29, fans have been given key information as to who the best players are on this year's edition.
Cristiano Ronaldo, the cover star, leads the way at 94, followed swiftly by Lionel Messi at 93. The Argentine then has Neymar, Manuel Neuer and Luis Suarez hot on his heels at 92.
Here is the list in full.
100. Bernardo Silva – Manchester City – 84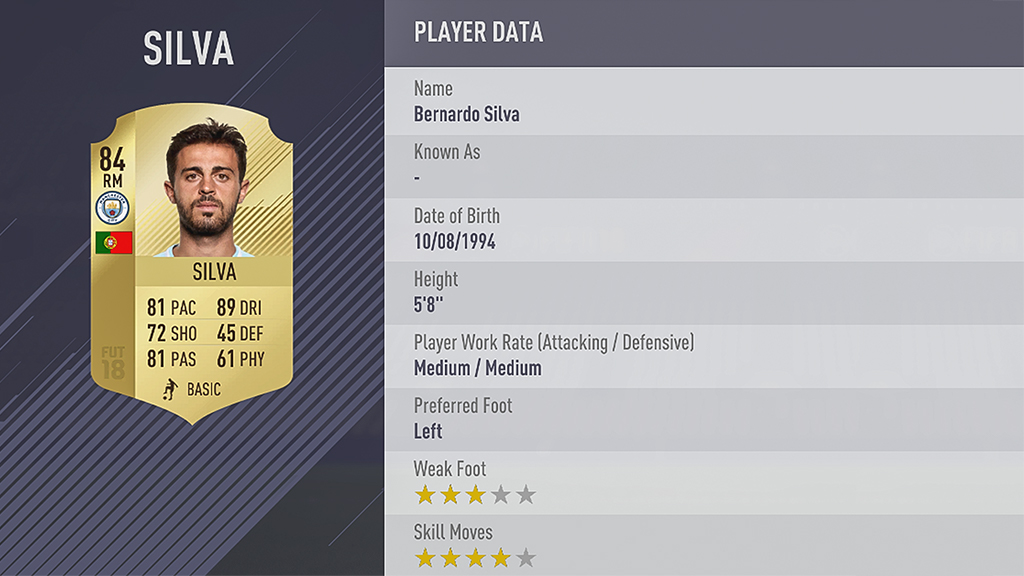 99. Sami Khedira – Juventus – 84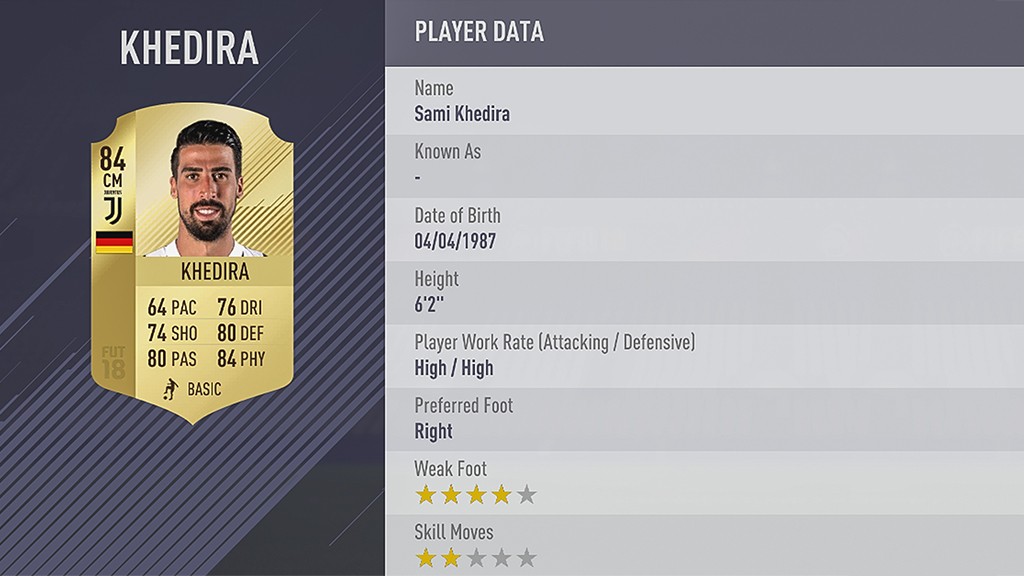 98. Sadio Mane – Liverpool – 84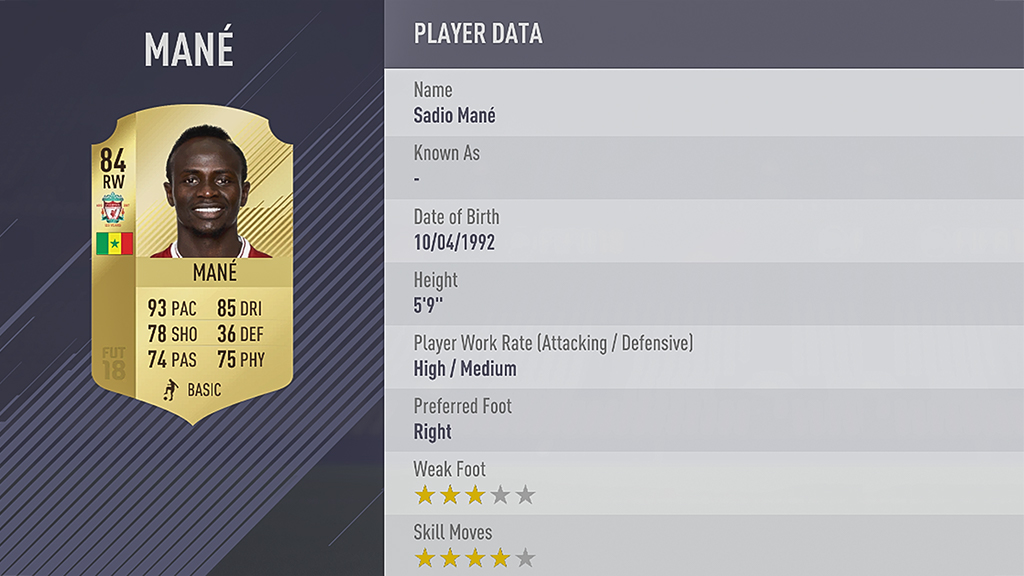 97. Dani Alves – PSG -84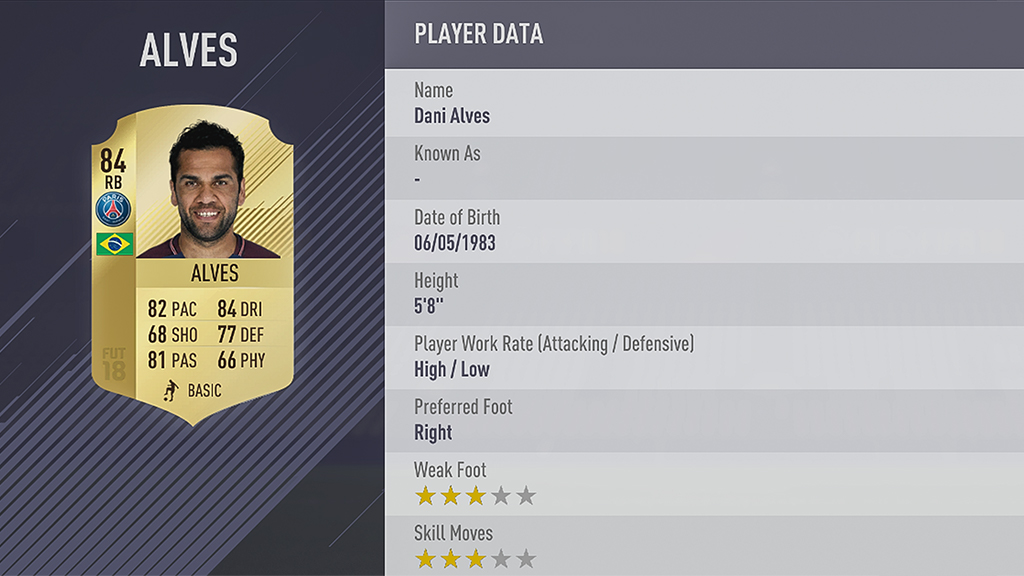 96. Marco Asensio – Real Madrid – 84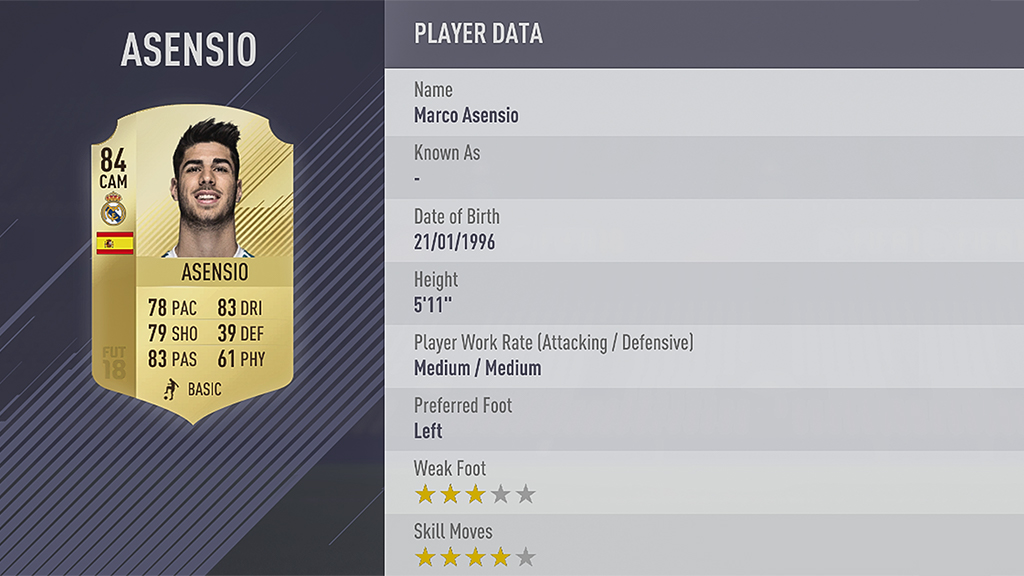 95. Radamel Falcao – – Monaco – 84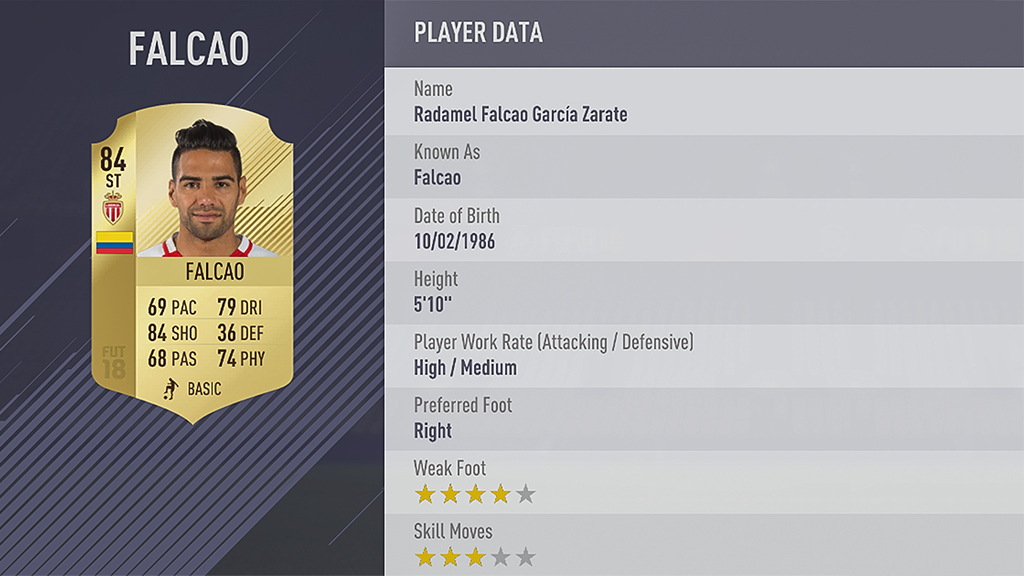 94 – Mauro Icardi – Inter – 84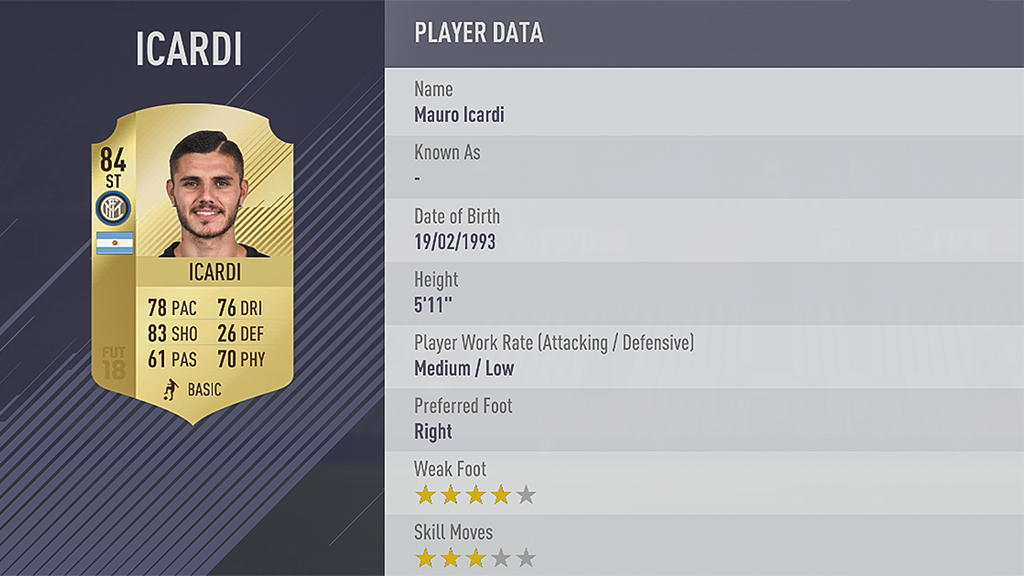 93. Dele Alli – Tottenham – 84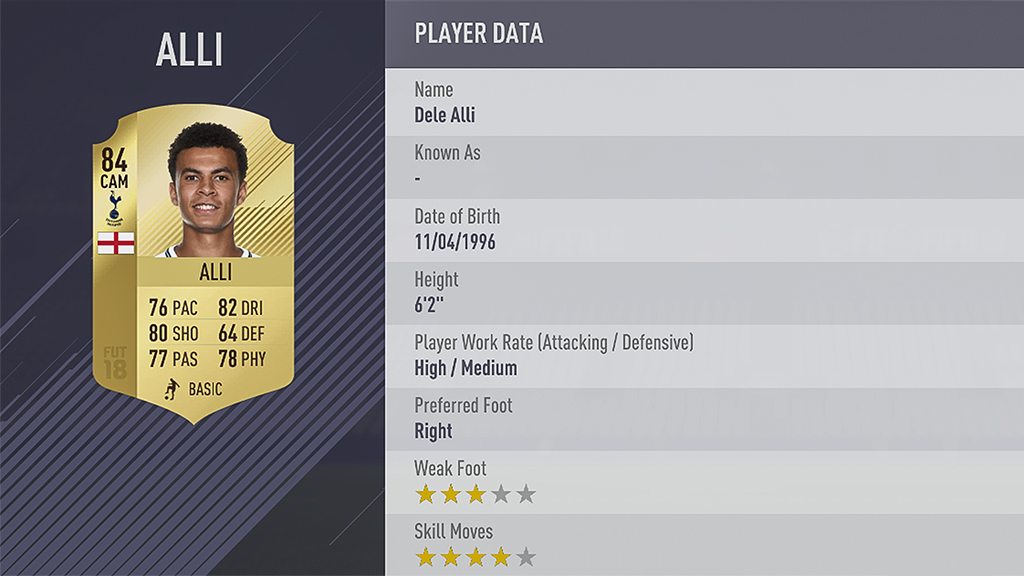 92. Bernd Leno – Bayer Leverkusen -85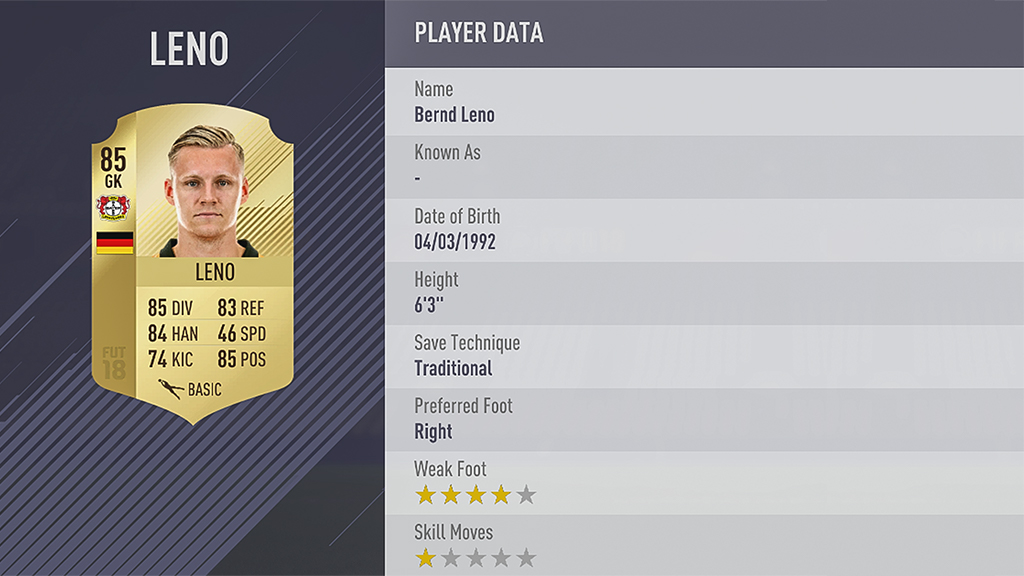 91. Claudio Marchisio – Juventus -85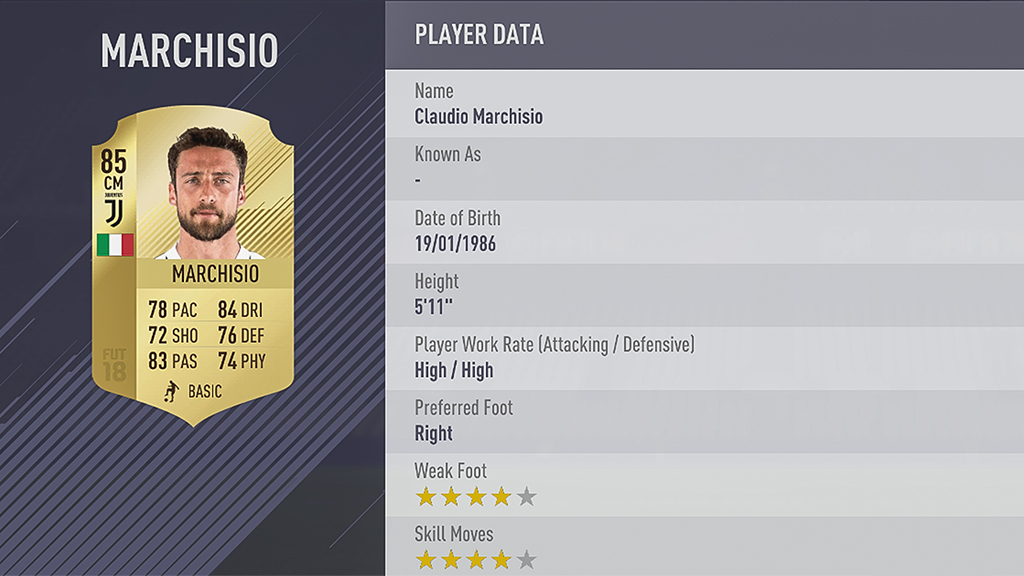 90. Stephane Ruffier -Saint Etienne – 85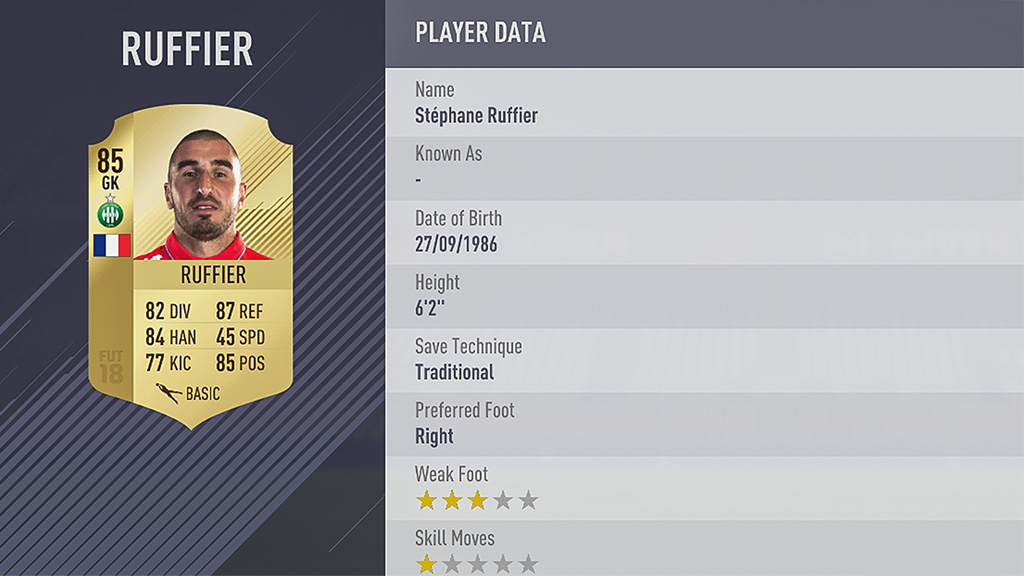 89. Ilkay Gundogan – Manchester City 85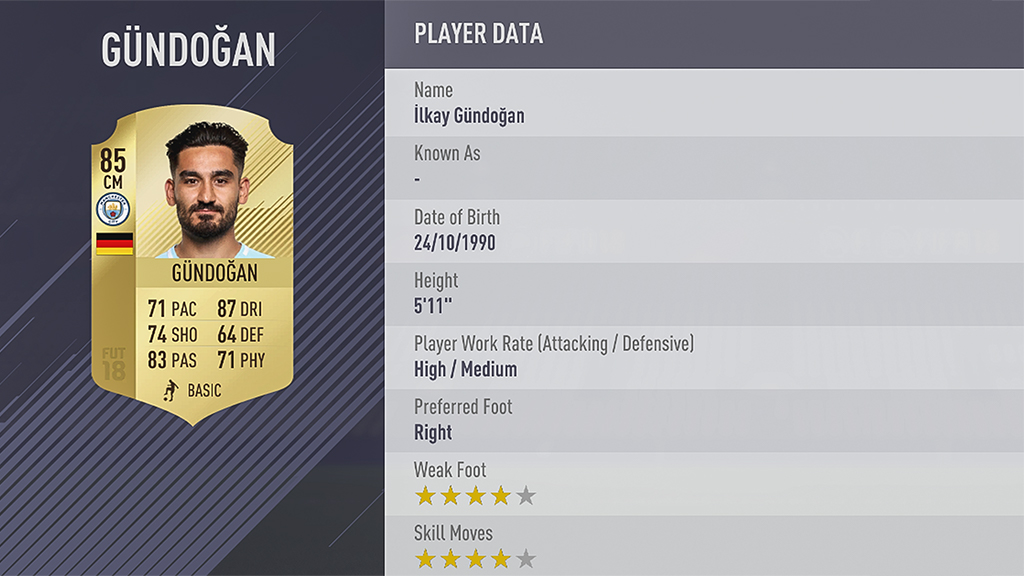 88. Danijel Subasic – Monaco – 85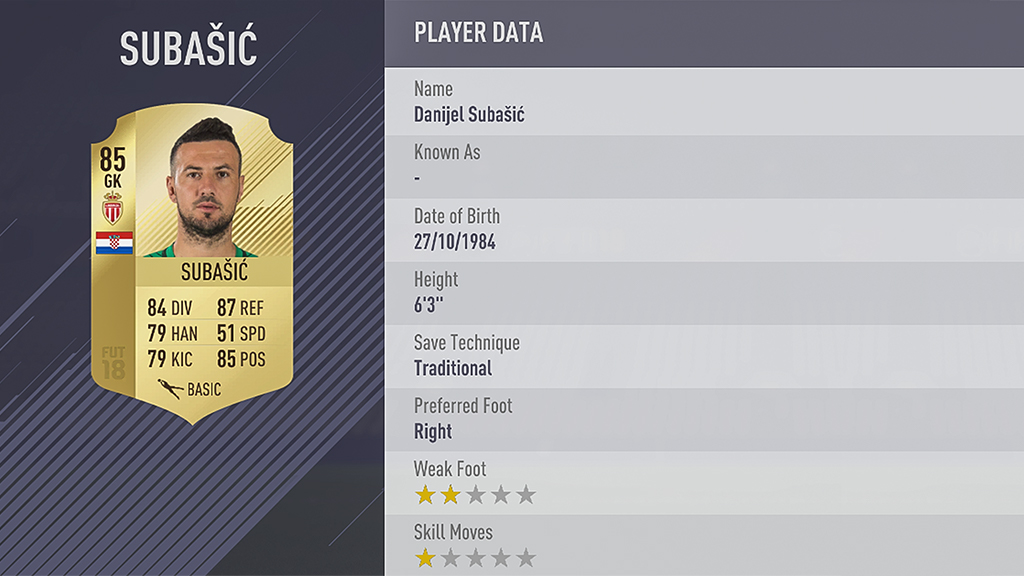 87. Raphael Varane – Real Madrid – 85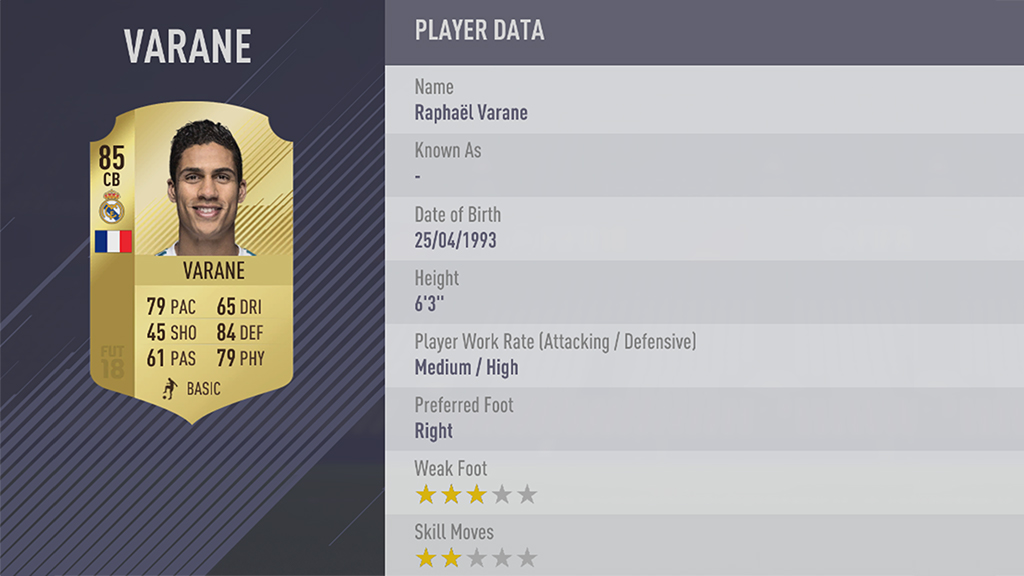 86. Kamil Glik – Monaco – 85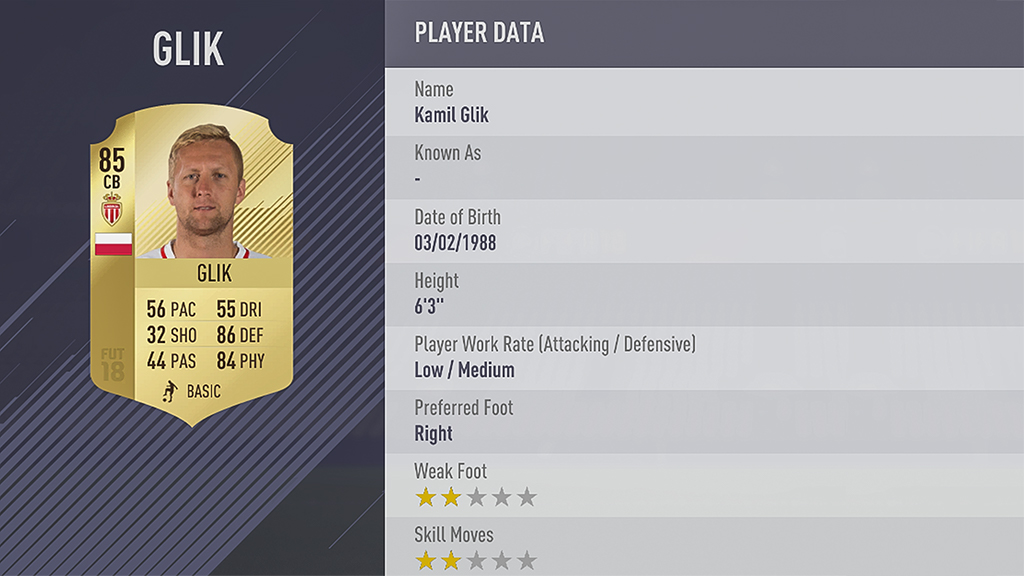 85. Andrea Barzagli – Juventus – 85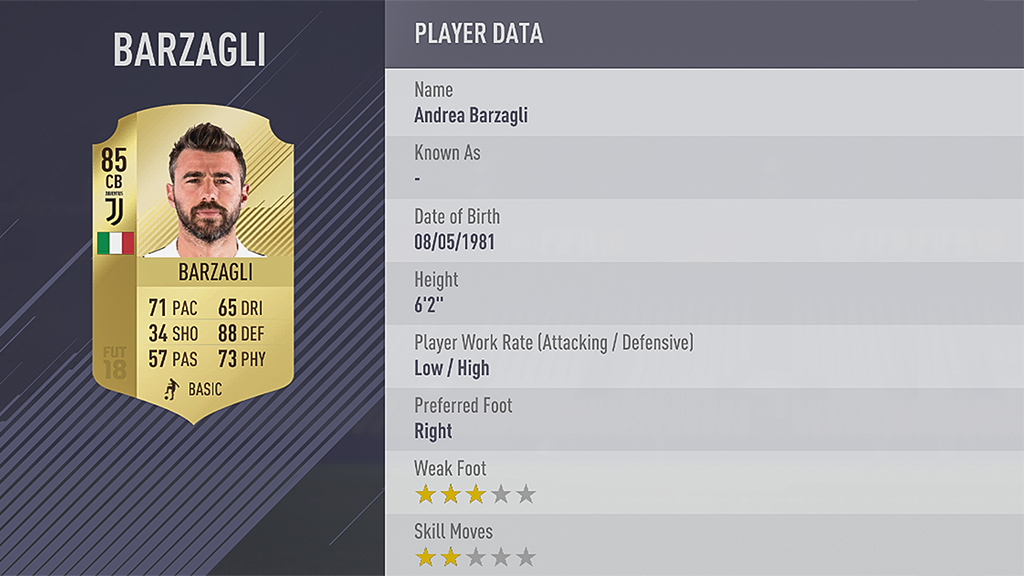 84. Vincent Kompany Manchester City – 85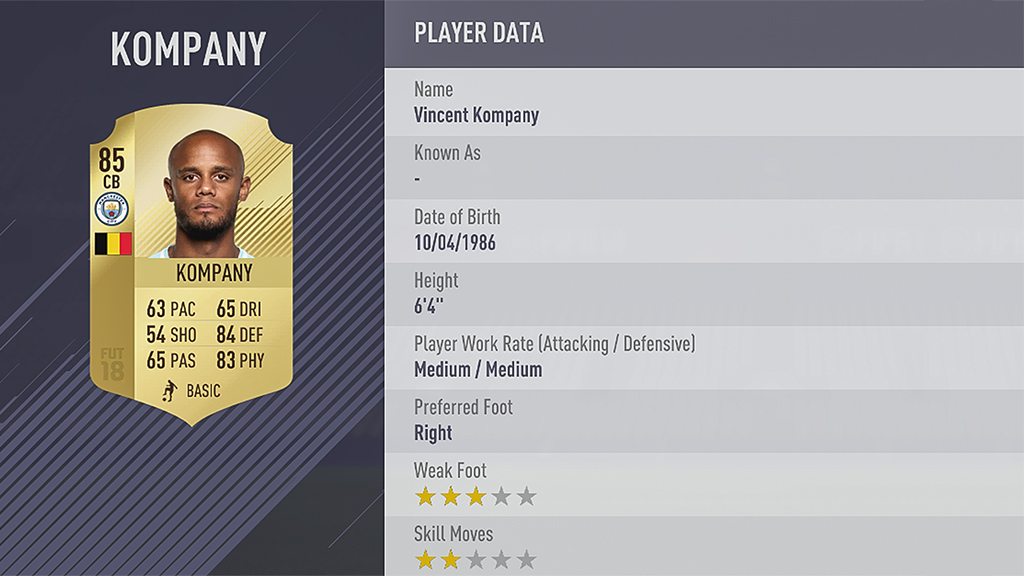 83. Henrikh Mkhitaryan – Manchester United – 85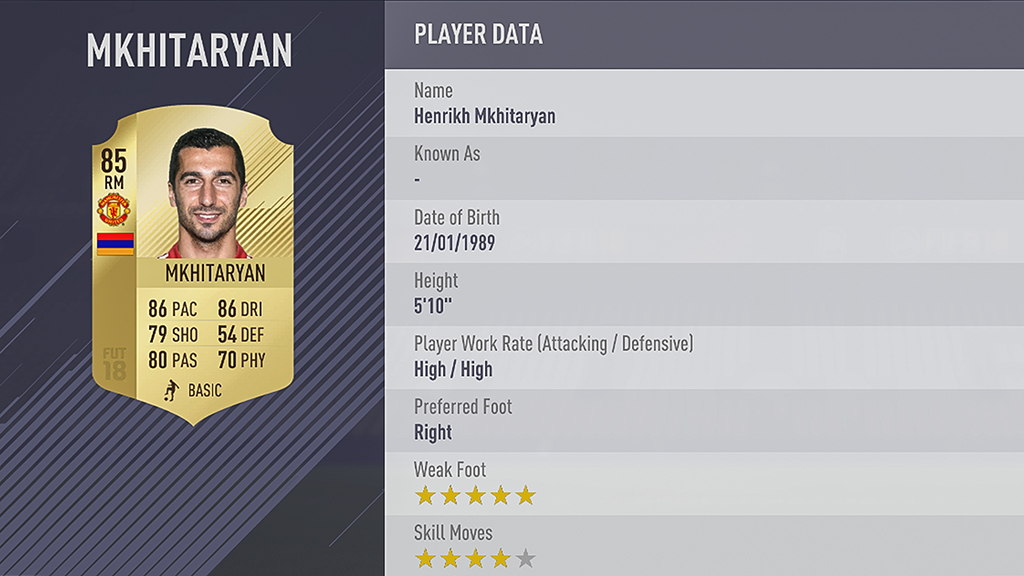 82. Yannick Carrasco – Atletico Madrid – 85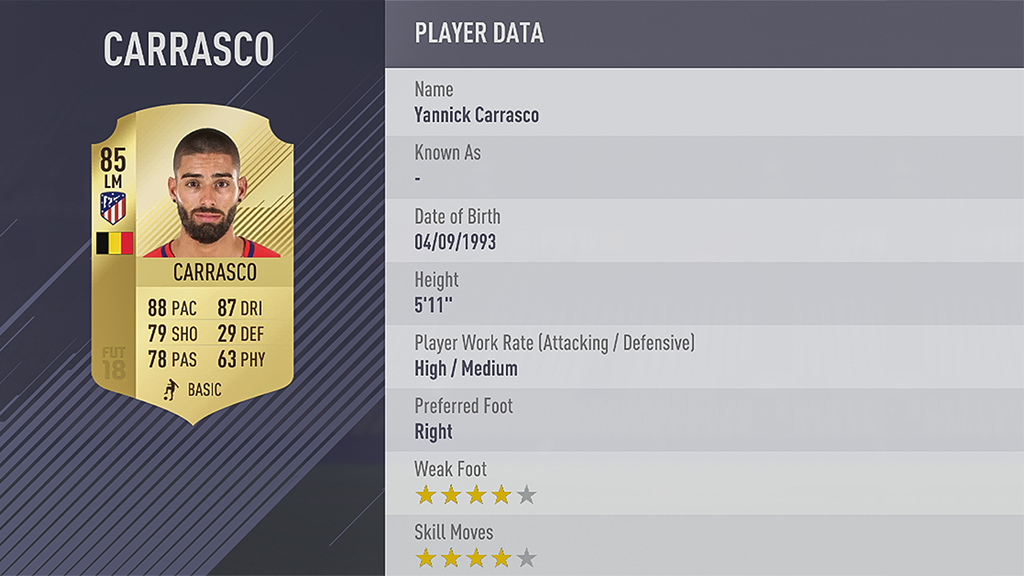 81. Marc-Andre ter Stegen – Barcelona – 85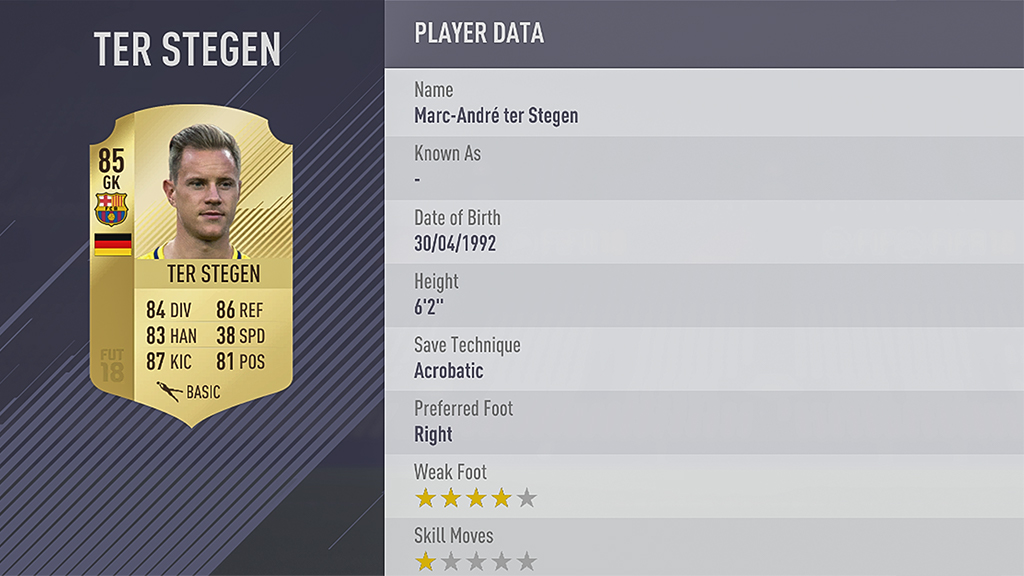 80. Jan Vertonghen – Tottenham – 85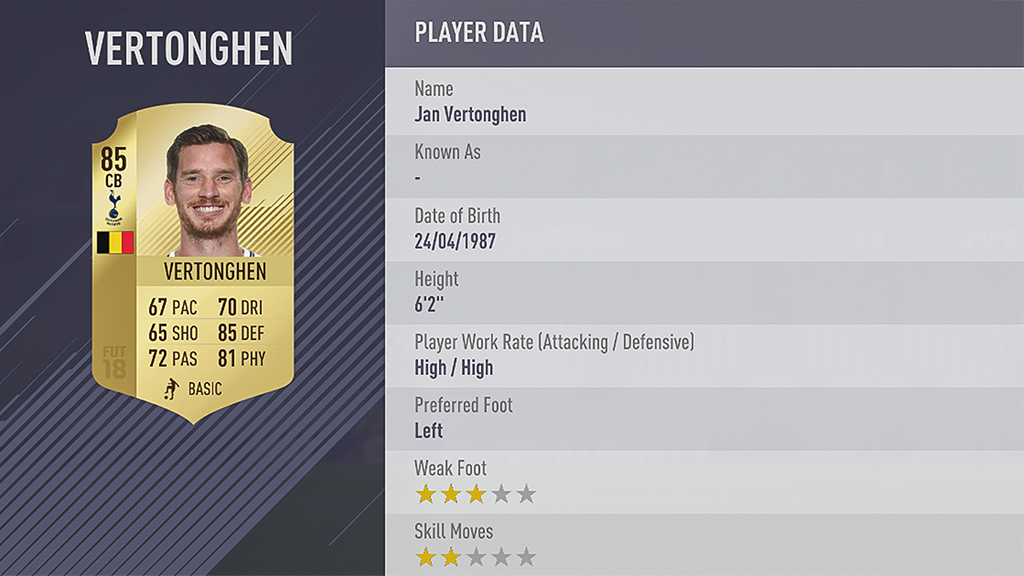 79. Angel Di Maria – PSG – 85
78. Filipe Luis – Atletico Madrid – 85

77. Lorenzo Insigne – Napoli – 85

76. Cesar Azpilicueta – Chelsea – 85

75. Miralem Pjanic – Juventus – 85

74. Jordi Alba – Barcelona – 85

73. Keylor Navas – Real Madrid – 85

72. Blaise Matuidi – Juventus – 85

71. Casemiro – Real Madrid – 85

70. Alexandre Lacazette – Arsenal – 85

69. Miranda – Inter – 86

68. Pepe – Besiktas – 86

67. David Alaba – Bayern Munich – 86

66. Petr Cech – Arsenal – 86

65. Javi Martinez – Bayern Munich – 86

64. Marco Reus – Borussia Dortmund – 86

63. Diego Costa – Chelsea – 86

62. Sokratis – Borussia Dortmund – 86

61. Franck Ribery – Bayern Munich – 86

60. David Luiz – Chelsea – 86

59. Sergio Busquets – Barcelona – 86

58. James Rodriguez – Bayern Munich – 86

57. Toby Alderweireld – Tottenham – 86

56. Karim Benzema – Real Madrid – 86

55. Cesc Fabregas – Chelsea – 86

54. Isco – Real Madrid – 86

53. Harry Kane – Tottenham – 86

52. Alex Sandro – Juventus – 86

51. Philippe Coutinho – Liverpool – 86

50. Radja Nainggolan – Roma – 86

49. Dries Mertens – Napoli – 86

48. Romelu Lukaku – Manchester United – 86

47. Thomas Muller – Bayern Munich – 86

46. Samir Handanovic – Inter – 87

45. Andres Iniesta – Barcelona – 87

44. Ivan Rakitic – Barcelona – 87

43. David Silva – Manchester City – 87

42. Gerard Pique – Barcelona – 87

41. Marek Hamsik – Napoli – 87

40. Christian Eriksen – Tottenham – 87

39. Arturo Vidal – Bayern Munich – 87

38. Marcelo – Real Madrid – 87

37. Edinson Cavani – PSG – 87

36. Paul Pogba – Manchester United – 87

35. N'Golo Kante – Chelsea – 87

34. Marco Verratti – PSG – 87

33. Jerome Boateng – Bayern Munich – 88

32. Mesut Ozil – Arsenal – 88

31. Jan Oblak – Atletico Madrid – 88

30. Zlatan Ibrahimovic – Manchester United – 88

29. Pierre-Emerick Aubameyang – Borussia Dortmund –  88

28. Hugo Lloris – Tottenham – 88

27. Diego Godin – Atletico Madrid – 88

26. Mats Hummels – Bayern Munich – 88

25. Thiago Silva – PSG – 88

24. Arjen Robben – Bayern Munich – 88

23. Leoardo Bonucci – AC Milan – 88

22. Thiago – Bayern Munich – 88

21. Paulo Dybala – Juventus – 88

20. Antoine Griezmann – Atletico Madrid – 88

19. Thibaut Courtois – Chelsea – 89

18. Sergio Aguero – Manchester City – 89


17. Gareth Bale – Real Madrid – 89

16. Giorgio Chiellini – Juventus – 89

15. Kevin De Bruyne – Manchester City – 89

14. Alexis Sanchez – Arsenal – 89

13. Gigi Buffon – Juventus – 89

12. Luka Modric – Real Madrid – 89

11. David de Gea – Manchester United – 90

10. Gonzalo Higuain – Juventus – 90

9. Toni Kroos – Real Madrid – 90

8. Eden Hazard – Chelsea – 90

7. Sergio Ramos – Real Madrid – 90

6. Robert Lewandowski – Bayern Munich – 91

5. Manuel Neuer – Bayern Munich – 92

4. Luis Suarez – Barcelona – 92

3. Neymar – PSG – 92

2. Lionel Messi – Barcelona – 93

1. Cristiano Ronaldo – Real Madrid – 94

Claim £200 Bonus @ Bet365